Fertilizer Treatment
Your lawn needs vital nutrients to look beautiful and stay healthy year-round. ProGreen provides 100% custom-blended fertilizer treatments designed to promote grass growth and thicken the turf. We do this by soil testing (as well as PH testing) for the specific areas in which you live. There are many environmental factors will be able to tell us how to bring your lawn to its fullest potential.
Our fertilizers have been scientifically formulated to nourish your lawn and promote growth. Best of all, the products we use are 100% organic, meaning they are safe for you, your family, and your pets! Say 'goodbye' to brown patches for good! We can also provide our special services of aeration, that will help relieve compounded soil and promote air, water and nutrients to the roots.
Rodent Control
Progreen provides Rodent control, removal, elimination and preventative of rodents. Our technicians are trained to set traps, bait, remove rodents and help eliminate any rodent problems. We inspect the home and work with the client to insulate attics if needed also repair any entry points where the critters may be entering the home. Progreen can treat the interior/exterior of the home for any pest problems out clients may have. We offer discounts on bundle packages. Let our trained technicians handle all your pest problems and contact Progreen today to speak with one of our staff members. 727-525-8097.
Wildlife Control
Having trouble with annoying wildlife? Let Progreen handle, remove and eliminate your wildlife concerns. We can arrange services to remove raccoons, opossums, skunk, squirrel, bats, rabbits, groundhogs and moles. We have technicians who can set traps to safety remove pesky wildlife and relocate them to a safe place. Allow Progreen to put all of your Rodent/Pest and or Wildlife concerns at ease. Call and speak to a certified tech today. Discounts applied to bundle packages. 727-525-8097.
Construction Services
We also offer a variety of construction services.
Contact ProGreen today for a free, no-obligation quote at (727) 525-8097. See why we're St. Petersburg's premier choice for pest control, fertilizer treatments, and tree care!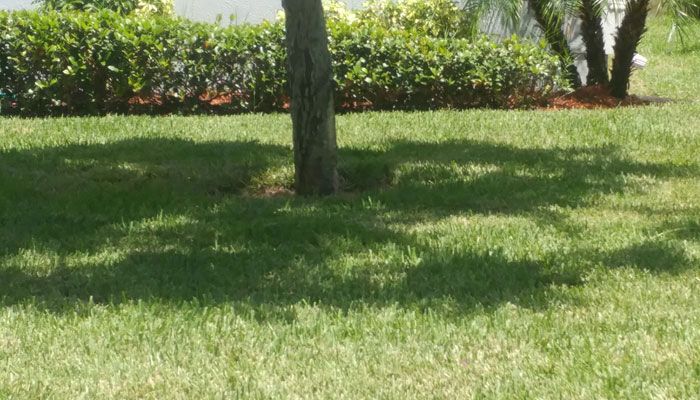 Insect and Pest Control
Are insects destroying your lawn or garden? ProGreen offers pest control solutions designed to not only maintain the beauty of landscapes, but control and eliminate grubs, mole crickets, chinch bugs, fire ants, and other insect. Keep bugs out! Our insecticide treatments are 100% organic and safe for you and your family. We'll monitor and provide additional services.
Tree, Palm, and Scrub Care
Tree, Palm, and Shrub care is important for any homeowner to keep their house looking beautiful, and ProGreen offers a variety of customized services for any household.
A big issue that many homeowners run into is not incorporating preventative care for their trees, palms, or shrubs. There is an array of issues which can effect trees, including fungus, disease, insects, and nutrient imbalances just to name a few.